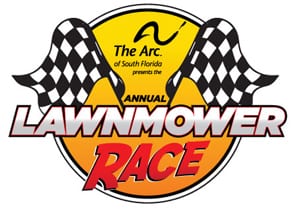 Date:              Saturday, January 30th, 2016
Time:             Racers and fans arrive and register at 9:00 am. First Race to start at 10:00 am
Location:      Parking lot at Homestead Miami Speedway
This fundraising event will be held to promote the Arc of South Florida's programs for people with intellectual and developmental disabilities in the local community.  All the funds raised go toward enhancing vital services and quality programs of the Arc of South Florida, and to continue promoting social, economic and personal independence for those we serve.
Prizes and Event Description:
Individual Race –Racers ($25 entry fee) compete in four person Heats to be the first rider to complete one lap around a 1/8 mile track.  Individual Heat winners compete in a run-off to be named the Individual Winner.   A trophy will be awarded to the Individual Winner.
Team Race -Teams ($250 entry fee) compete (Relay style) in a Heat against other teams.  The first rider from each team races against each other to complete one lap around a small race track. Upon completing their lap, each rider exchanges places with the next person on their team who continues the race until all riders have taken their turn.  The winning team in each Heat competes in a run-off against the other Heat Winners to be named the Team Winner. A trophy will be awarded to each member of the Winning Team.
Pit Stop Challenges – ($500 sponsorship fee) to make the races more challenging and fun, each Individual and Team racer will be required to stop at various Pit Stops located along the track. Each Pit Stop is sponsored by a local business and usually manned by employees of the business. When the riders go to the Pit Stop, they are required to complete a designated activity which usually has some relationship to the Sponsor's type of work. Once each rider completes a particular Pit Stop activity, they return to their mower and advance to the next Pit Stop where they repeat the cycle. After all Pit Stops have been completed, the rider advances to the finish line. Pit Stop Sponsors are entitled to have a Team race in the event at no additional charge.
For more information, contact Mr. Rick Pace. 305-759-8500 ext 110 or email rpace@arcsofla.org